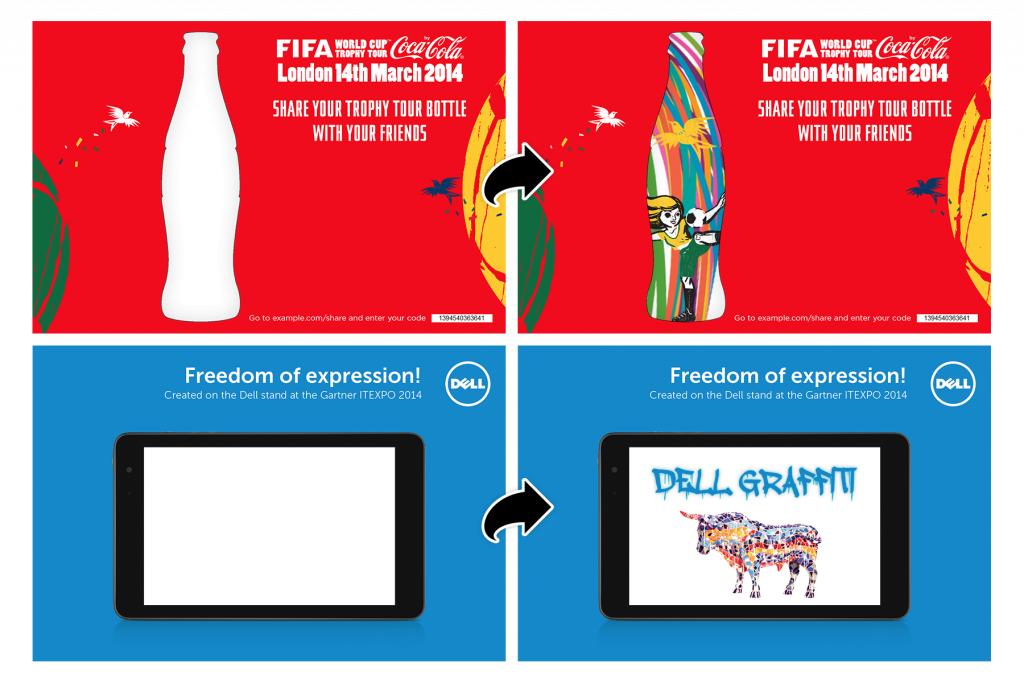 Branding of the Screen and Print Out.
Spray Paint Wall can be branded with your logos, colours and messages. Guests will see your branding from across the room and be drawn in to get creative.
The branding on the Wall appears on their print-out. Guests cherish their print because they have created it thus keeping your brand close!
And they can't wait to print or share it via email, Facebook and Twitter. We ensure your logo and brand appears on every share to social channels.
A call to action can drive guests to your website or fan page after the event. And all of this branding and personalisation is included free of charge.
Give guests a template to fill in. Outlines for the digital graffiti wall provide an easy and popular alternative to free hand drawing. This could be a Coca Cola logo, a Just Do It strapline or product such as a Ferrari.
We can provide anything from a simple shape to a complex series of sections that can be individually worked upon.
This is perfect for experiential campaigns. Guests at an activation interact with your product or brand redefining their brand association. We can set specific areas to draw within and we can add specific colours to the colour palette. Amazing! And then they can share their design directly from the wall!
Have an idea and not sure how it would work? We provide mock ups free of charge for you to share with your team or client. Tell us about your idea and we are here to make your event a success!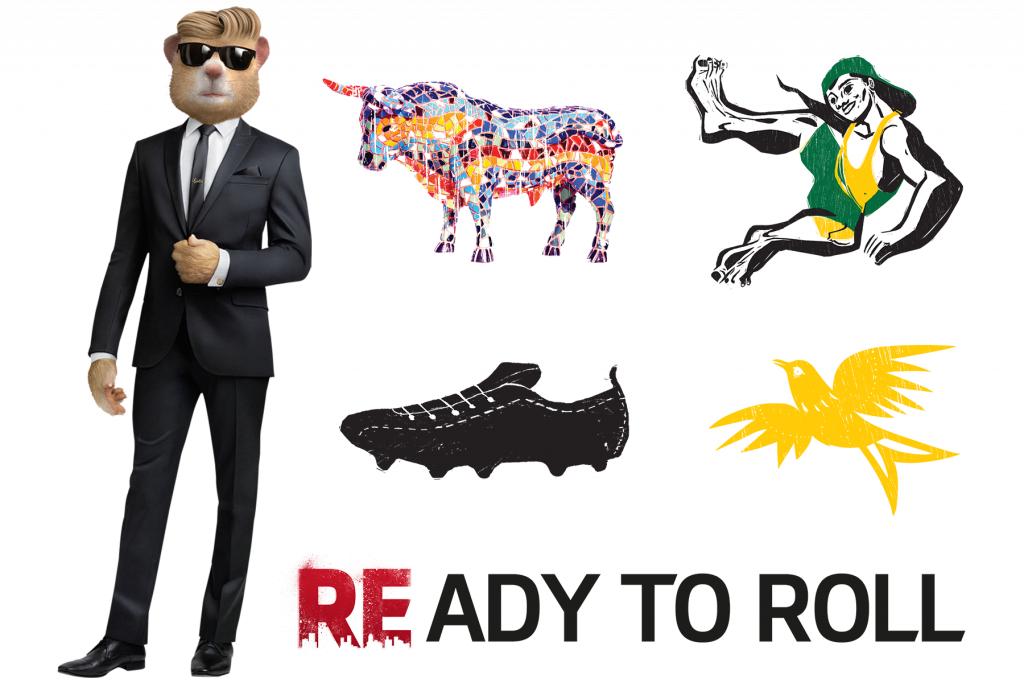 Bespoke Stamps, Stencils and Colours
Use our in house designers to create on brand stamps and stencils for your event. Car Manufacturers, fashion designers and drinks brands (and many more) have used Spray Paint Wall to create stamps and stencils that mean something for guests at an event. We are ready to create – just ask!
We can add brand specific colours. For instance recently we used Coca Cola's World Cup colours – specific shades of red, yellow, green and black to create the Coca Cola World Cup Trophy Tour.
And customisation of the wall doesn't stop there. Add custom logos to provide interaction with your brand.
Spray Paint Wall is often used as a feedback and thought wall for internal communications events and for delegate feedback at conferences.
The wall is an excellent tool for collecting this type of information because delegates are moving around being creative and doing something novel and different – not slumping in their chairs!
Send us the questions you want answered beforehand and we will upload them into the wall for users to respond. We can even incorporate a visual rating tool. All the information is saved in jpeg format and provided for post-event analysis.
The feedback can be anonymous or digitally signed. Alternatively use artwork to represent delegates' interpretation of new products, branding or initiatives.