What is the best format for your event?
What is a Digital Graffiti Touch?
Using the same technology in Spray Paint Wall, we've created a range of Digital Graffiti Touch systems from 8″ touch tabs to huge touch walls.
Guests can still create artwork, use photo mode and print & share using either their own touch or a range of interactive pens.
Spray Paint Touch is ideal for exhibition stands or any venues with limited space (depth).
Spray Paint Pod is a vertical case just like a giant mobile phone!
The pod is a fantastic digital graffiti solution for product design. For instance creation of a designer bag, Coca Cola bottle or phone case.
Alternatively our pod can be used in photo mode where guests can have their picture taken give themselves a digital graffiti makeover.
The pod is a white lacquered finished which is perfect for events or retail environments. Also the pod provides a large amount of branding space to all sides and on screen.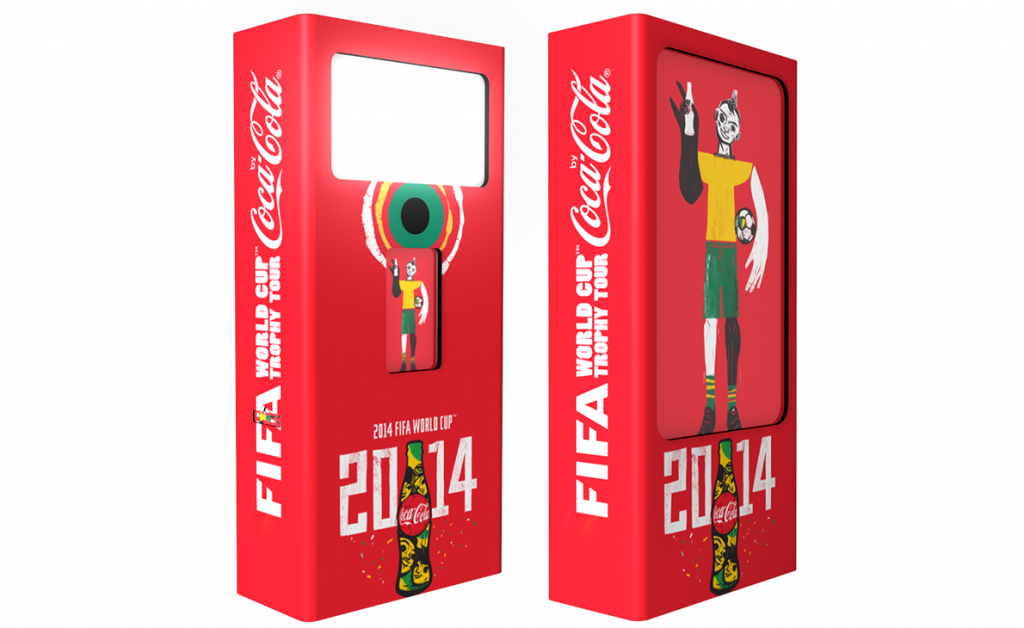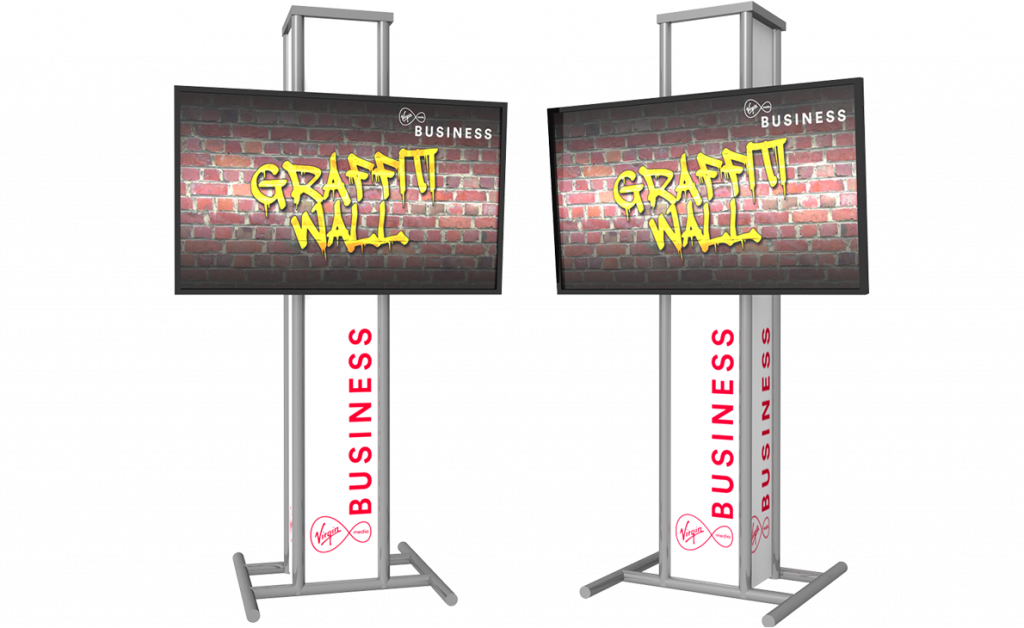 The Spray Paint Touch Truss System is perfect where space is limited and you still want all of the same features as the digital graffiti wall.
Our graffiti wall operator provides Photo Mode with a roaming DSLR camera which pings the images back to Spray Paint Touch ready for graffiti action!
The column beneath the screen is black or can be branded to your requirements.
Recently we used digital graffiti touch to deliver an event for Barclays on a boat!!!
Just like Spray Paint Wall we can integrate digital graffiti touch into your stand build or activation.
We have a huge range of Spray Paint Touch sizes to choose from – starting at 10″ to a whopping Spray Paint Touch Wall spanning over 4 metres!
Dell integrated a huge digital graffiti touch into their exhibition stand in Barcelona drawing people onto their stand and keeping them there for longer.
Look how Kia integrated the system as a car design station at their Westfield takeover.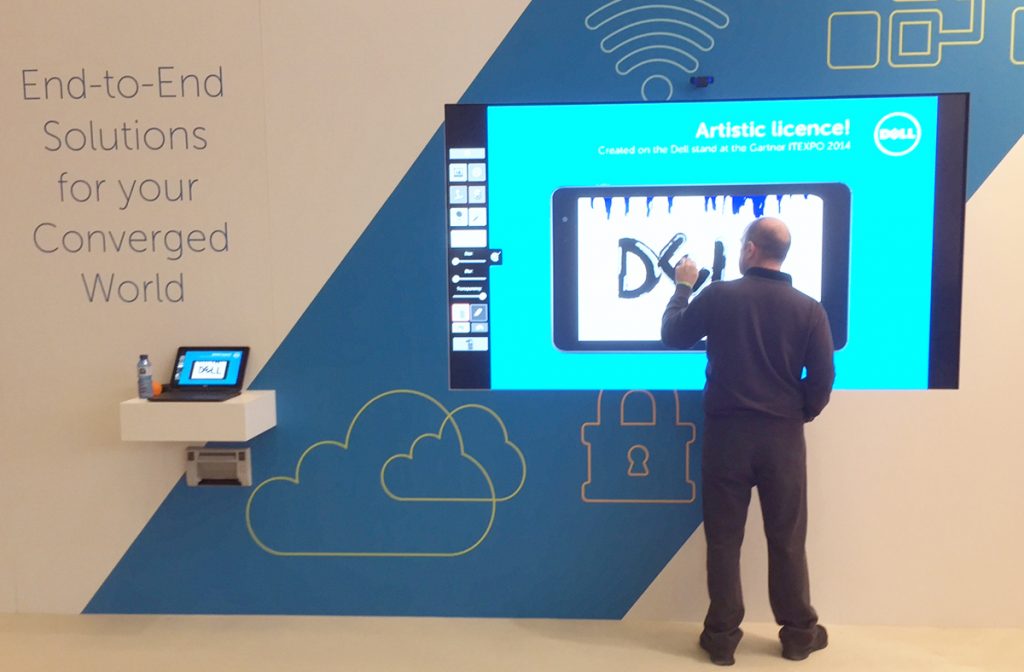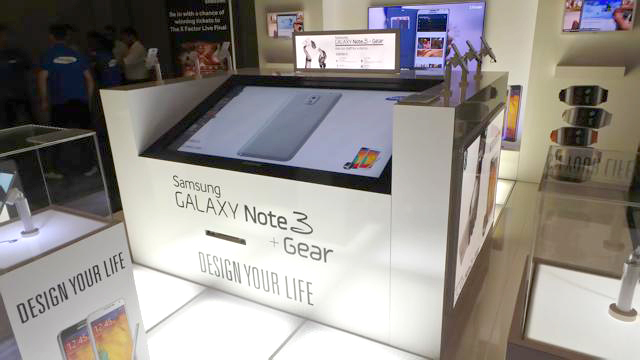 Our in house designers and exhibition builders can create and build any size or shape of Spray Paint Touch you can dream up!
Remember we mock up fast and we do not add layers of subcontractors to the price – we are the developers!
We have built custom digital touch solutions for an array of private and corporate clients.
Give us a call to find out more …